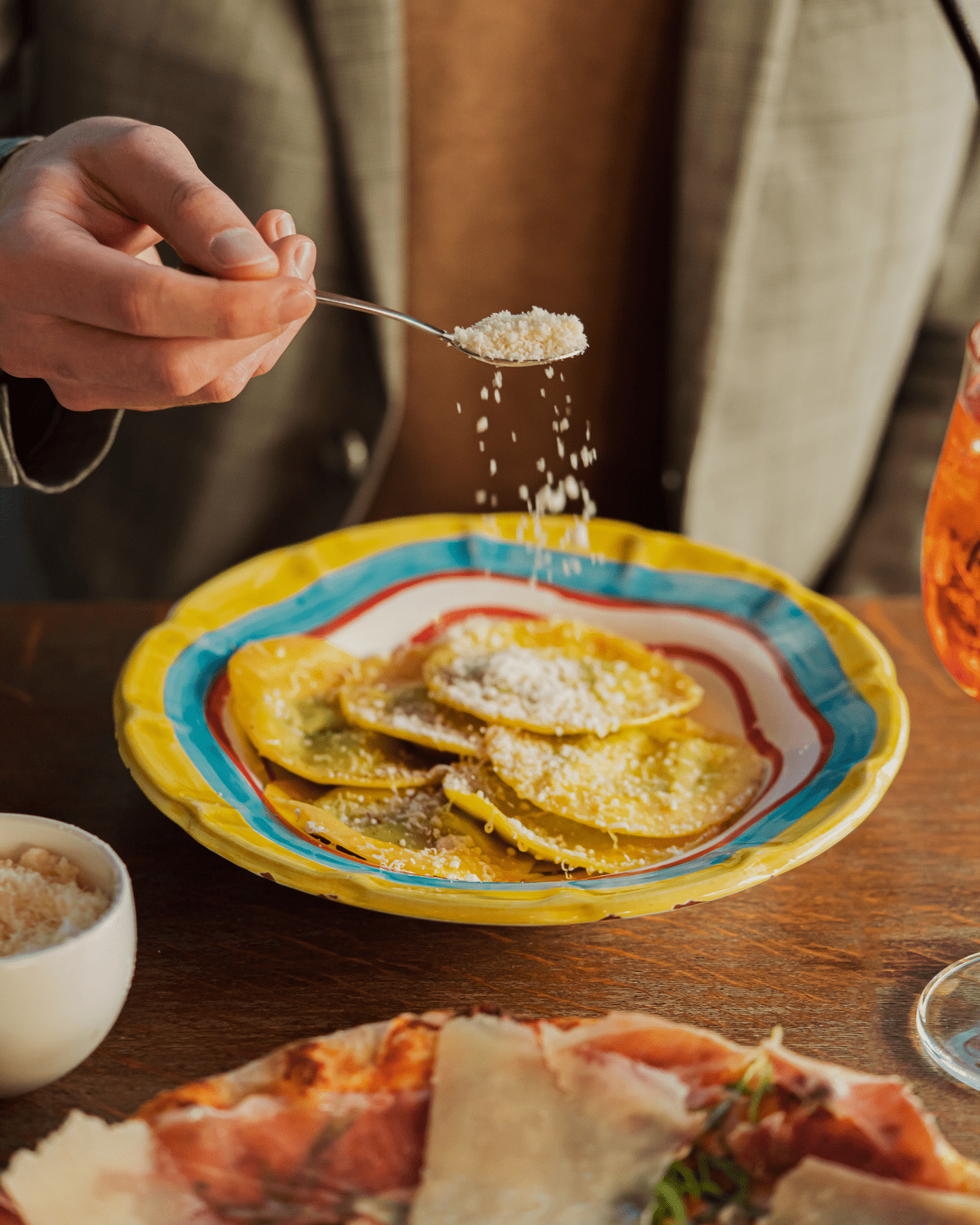 A tavola
Situated close to the Palais des Congrès on the Avenue des Ternes, La Trattoria di Bellagio offers traditional Italian cuisine. Taking its name from a quaint town bordering Lake Como, it offers the best in Italian flavours drawn from every region of Italy.
A little corner of Italy in Paris
Vintage Berkel machines awaiting the finest in Italian charcuterie, whitewashed brick walls, tables hither and thither, coloured glass lights and mismatched furniture, eclectic photography- La Trattoria di Bellagio has captured that inimitable style that Italy does so well. The picture is completed by a vast counter serving Peroni and Moretti on tap, shelves groaning with the finest in Italian wines and an entire wall dedicated to Italian delicacies to take home. Welcome to La Trattoria di Bellagio, a true neighbourhood restaurant, an accessible eatery for friends and family.
La Trattoria di Bellagio: Al Volo menu
All the favourites of Italian cooking brought together; a diverse menu which encourages discovery and generosity. Authentic trattoria food, bursting with flavour- mozzarella served four ways, freshly sliced artisanal charcuterie, pizzas, pastas, risottos, lasagnes. For meat-lovers, veal is naturally given centre stage. Saltimbocca, piccata with lemon, escalope Milanese or Florentine- everything to delight true aficionados of Italian cuisine. Tiramisu, anyone? Daily specials appear on the slate, steered by the influences of seasonality, freshness and the chef's creativity.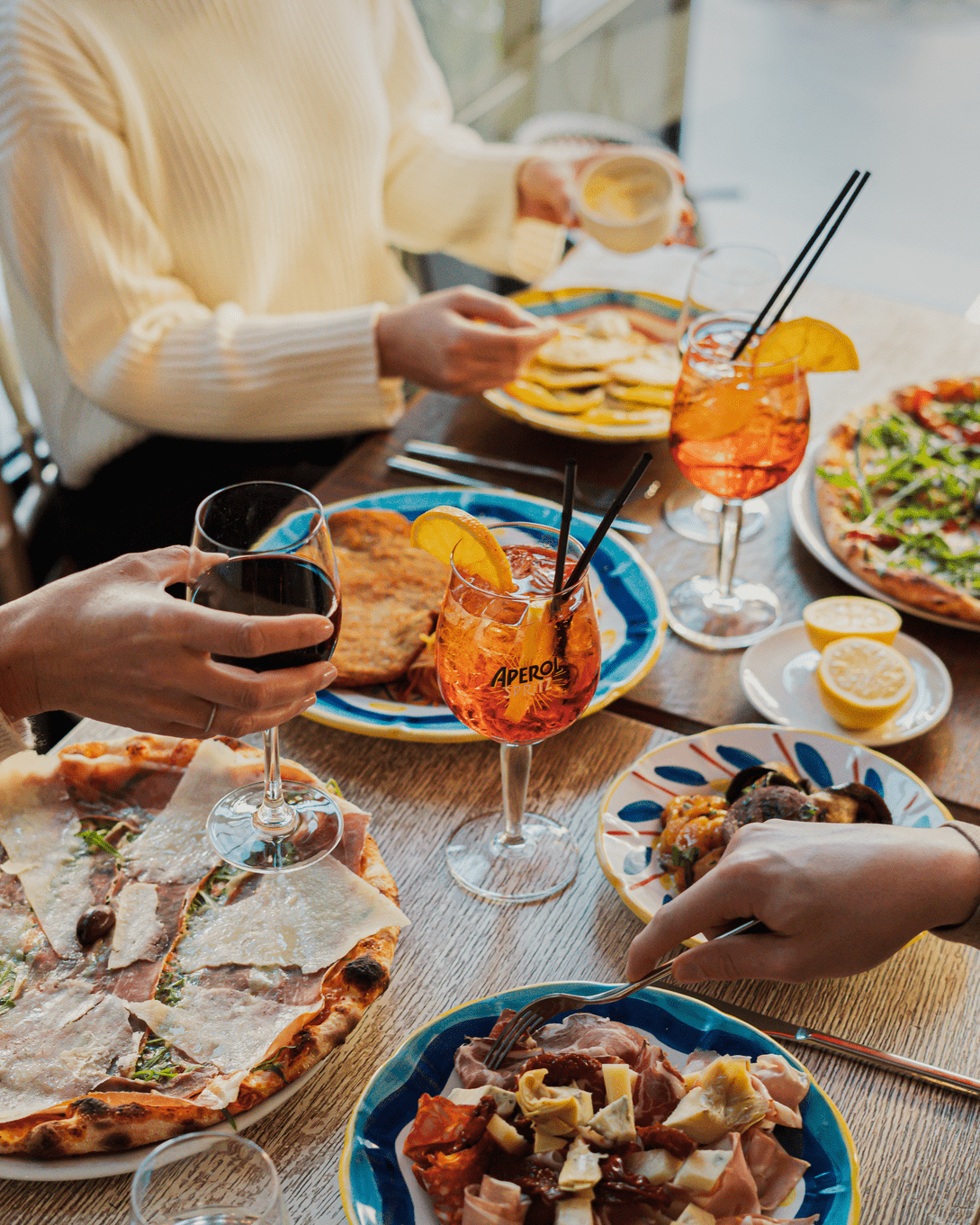 La Trattoria di Bellagio: the whole of Italy in 20 bottles
Twenty wines have been chosen to express the soul of the greatest Italian wine regions, celebrating talented winemakers hitherto unknown in France. A host of wines to explore for connoisseurs and neophytes alike, eager to broaden their knowledge of transalpine oenology.
La Trattoria di Bellagio: a slice of Italy to take home
To take the Italian experience at home, avail oneself of shelves filled with Italian sweets, antipasti, sauces, oils, wines, spirits and condiments seldom found in France. Veritable Proustian madeleines for those who love Italy, discover the sweet saltiness of mostarda di Cremona, the finest cherry tomatoes, soft amaretti biscuits and boxes of unctuous gianduja. The best in Italian flavours to take home: why go to Italy..?